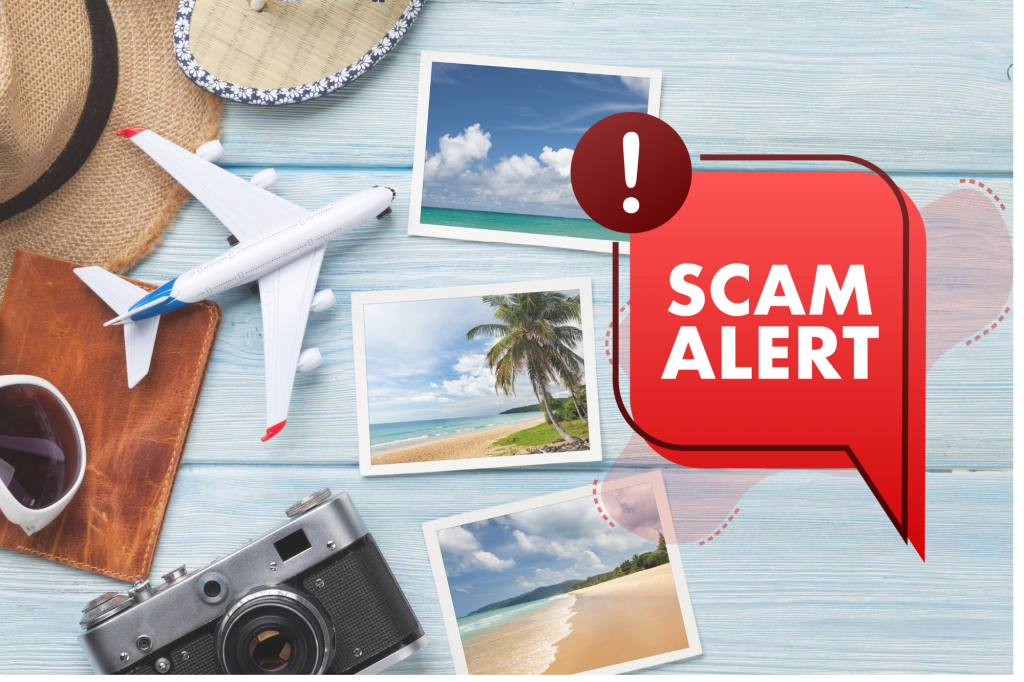 Looking to plan a last minute summer getaway? Take care to avoid travel scams!
In 2021, the FTC received reports of over 53,000 incidents of travel scams, including especially messy time share frauds. These scams cost consumers over $95,000,000!
Here's how to spot scams and avoid being cheated:
To prevent falling victim to travel scams, the American Hotel and Lodging Association (AHLA) recommends avoiding third-party travel sites and booking directly through hotel websites or with a trusted travel agent.
Here are some simple ways to spot a scam:
As always, if the price seems too good to be true, it's a scam!
Be on the lookout for odd spellings or grammatical errors on websites of well known companies. You may have stumbled upon a look alike site run by fraudsters.
Never pay a third party website offering to expedite your tourist visa or passport for a fee.

For a lot more information about warning signs and ways to stay safe, check out this article from AARP: