Congratulations to our 2023 WNY Federal Credit Union Scholarship winners, Claire and Jack! 
Claire is a St. Mary's High School graduate and will study nursing in the Fall.  Jack graduated from Canisius High School and will major in Business and Marketing. We are proud of your accomplishments and know you have bright futures ahead of you!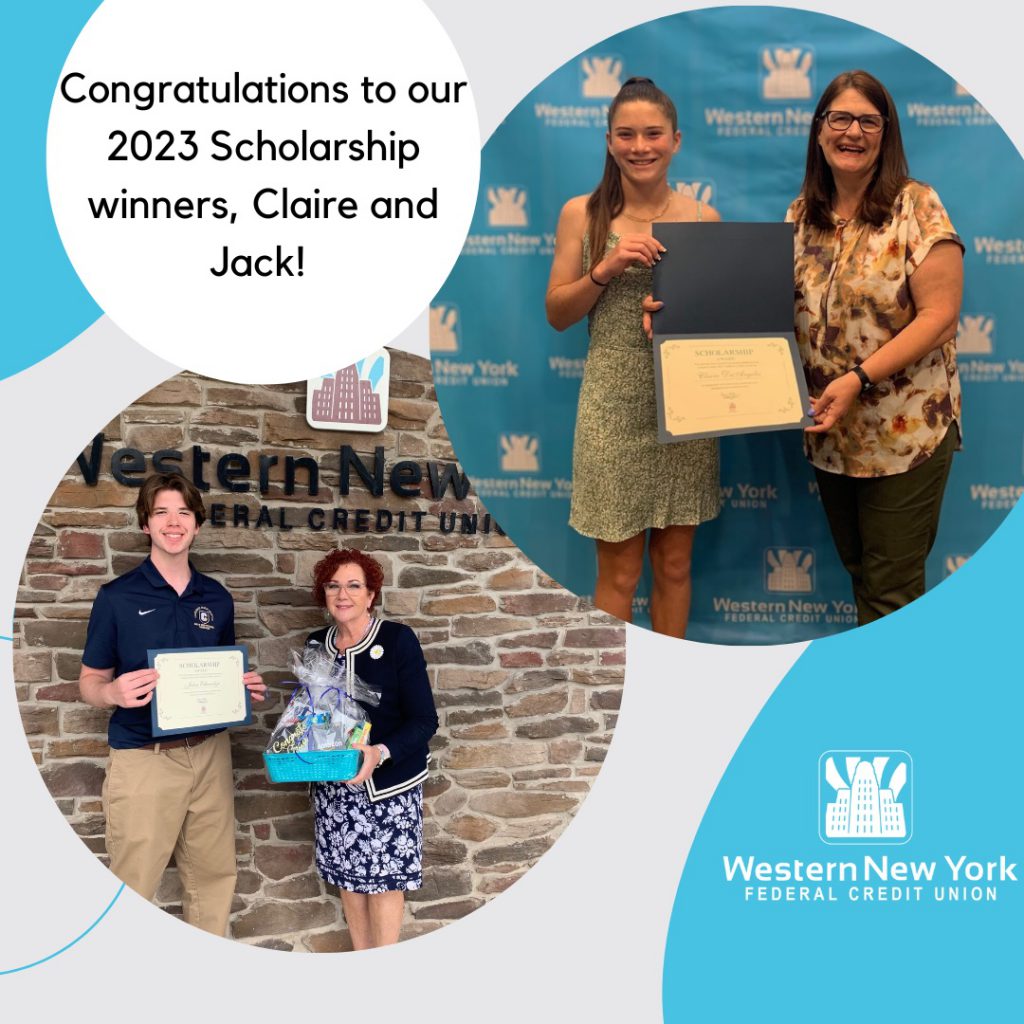 Marie Betti honored by Niagara Frontier Industry Education Council, Inc. 
Marie Betti, CEO, was among the 2023 Commitment to Education Award recipients. This award honors members of the local industry leaders who partner with schools to foster student success in the workplace. Congratulations to Marie!
WNYFCU Gives Back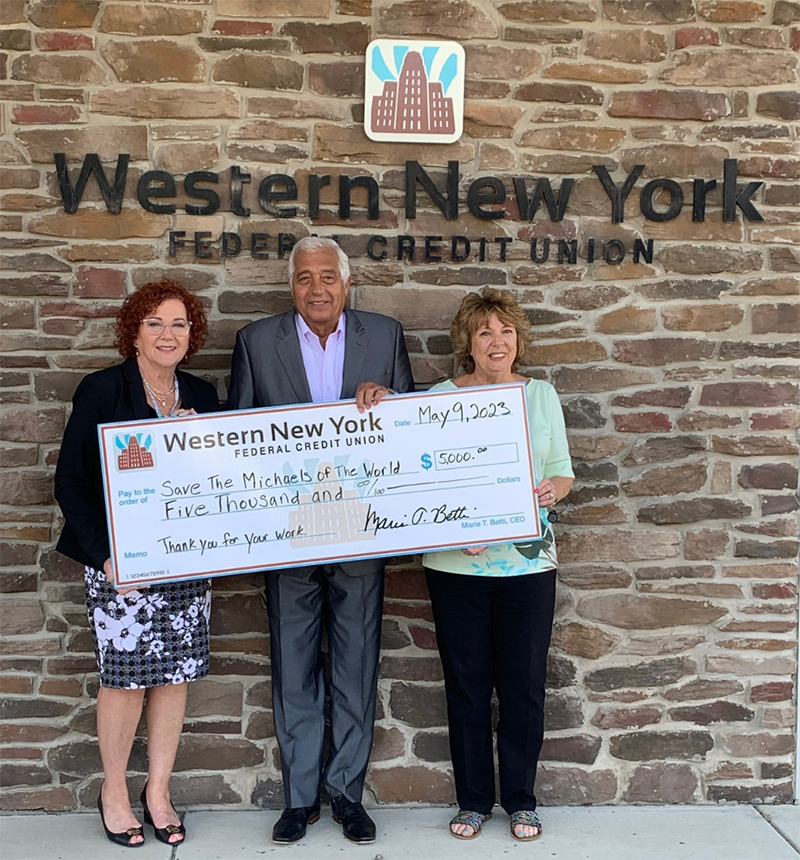 WNY FCU's 2022 Charity of the Year was Save the Michaels of the World Inc. and we recently presented them with our donation. Thank you to our membership for helping to make this generous donation possible and thank you to Save the Michael's for your life-saving work.
Congratulations to Our Scholarship Winners!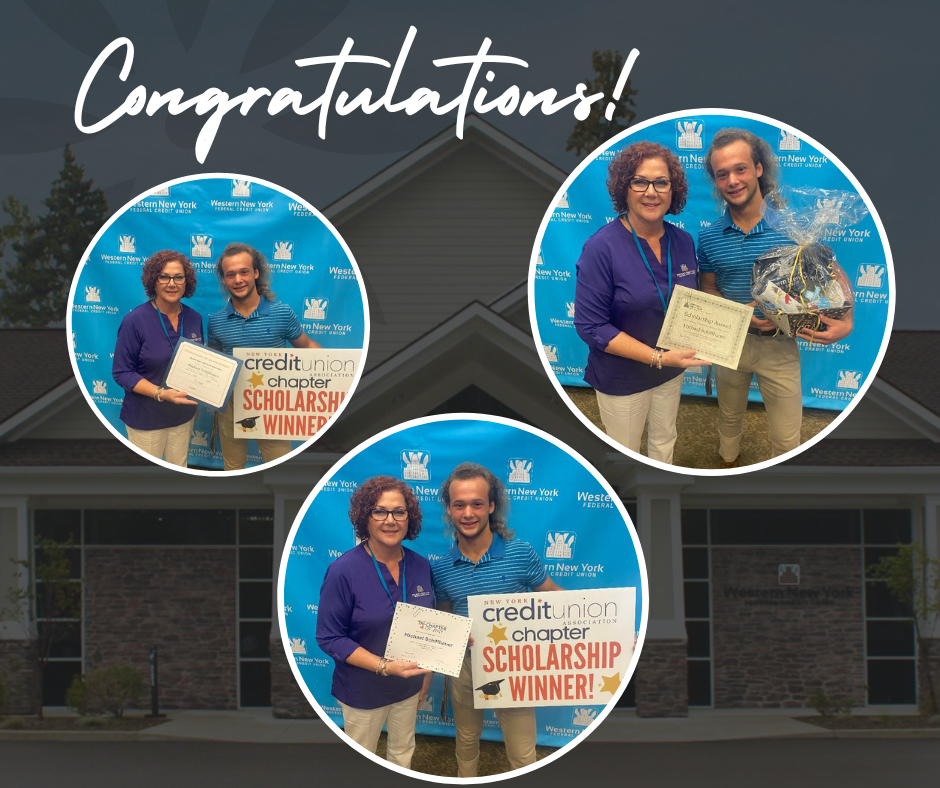 Michael Schiffhauer of East Aurora was WNY FCU's 2022 Top Scholarship Winner of $500.00. Michael was also awarded a Tri Chapter of WNY Scholarship in the amount of $500.00 and a New York Credit Union Association of New York Scholarship in the amount of $750.00. Michael will be pursuing a career in Criminal Justice at Bellarmine University in Kentucky this fall. As the Captain of the Iroquois Varsity Wrestling Team, he will continue his passion for the sport through college on a Division 1 Wrestling team. Congrats and good luck in your future endeavors!
View All Winners
Merry Christmas!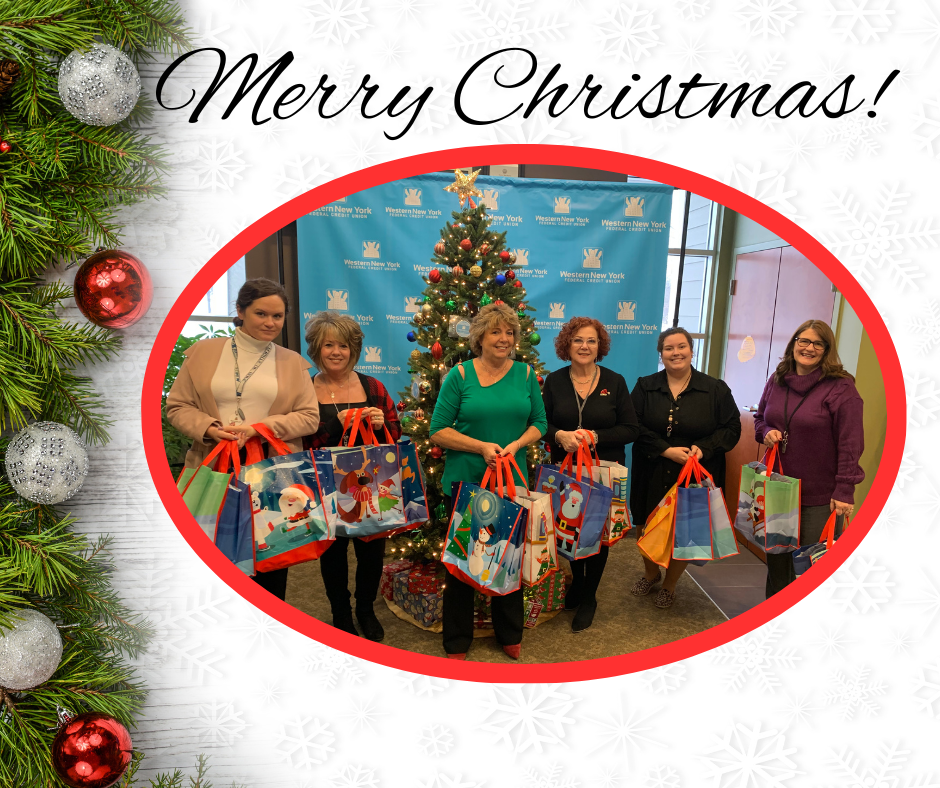 This Holiday season, WNYFCU employees bought holiday presents for the 35 residents at WNY Children's Psychiatric Center.
The Credit Union movement is built on the philosophy of giving back to your community and this project embodies that idea. We hope everyone experienced a little comfort and joy this season!
View Full Post
Habitat for Humanity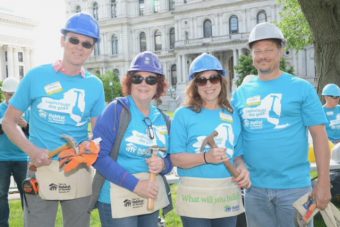 Our CEO, Marie Betti participated in the Albany Habitat for Humanity Capitol Build Day 2022.
View More Photos