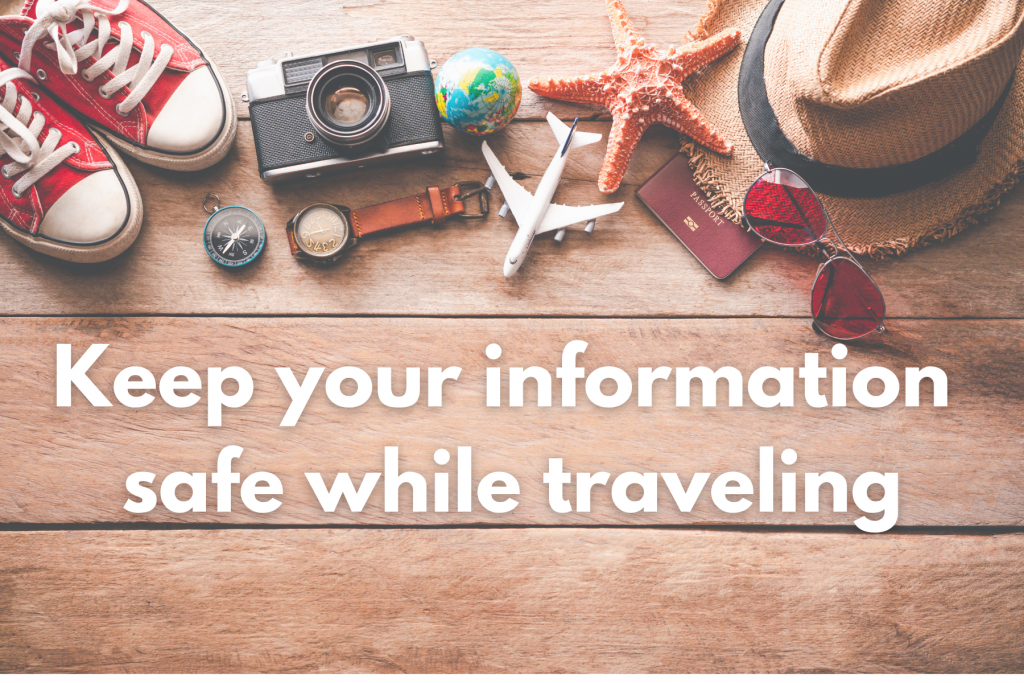 Summer is vacation season! A chance to relax and enjoy time with family and friends. While enjoying the season however, be sure to keep your information secure.
Follow these simple steps to keep yourself, your home, and your information safe while traveling:
Never do online banking, access sensitive information or log onto important using public wi-fi. Free public wi-fi in airports and hotels can be convenient, but it is not secure. Hackers can gain access to your information without you knowing.
Do not share your location on social media until your are safely home! Wait to share vacation snaps or info about accommodations until you return home.
Stop your mail while you are away or have a friend or neighbor collect it daily. Mail fraud is a growing and serious problem and criminals can gain your personal information by stealing your mail.
For a lot more info on how to stay safe on vacation, check out this article from USA Today: