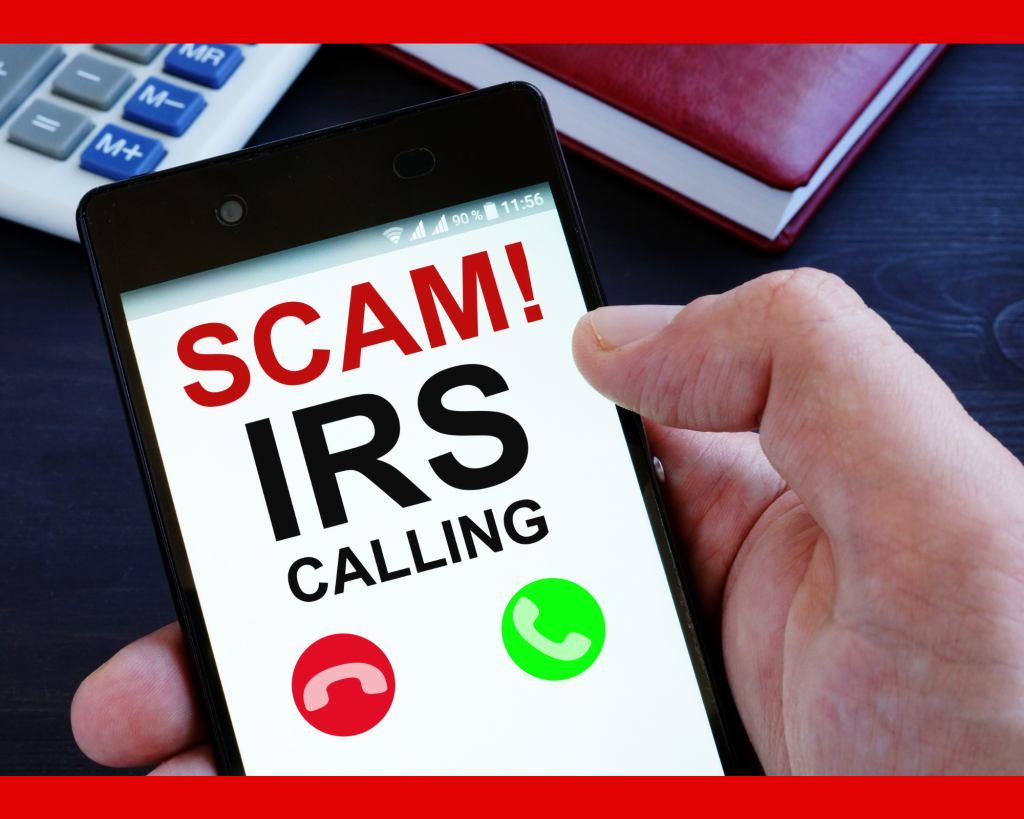 Learn how to recognize the signs of IRS impersonation scams and protect yourself.
IRS impersonation scams are growing! Messages claiming to be from the IRS will often claim to you owe back taxes and are facing a prison sentence if you do not pay immediately or purport that you are owed a tax refund. 
These requests may come via robocall, text, email or now, by mail.  Scammers have become very savvy when it comes to separating people from their money.  The IRS recently reported that scammers are now sending letters to people in cardboard envelopes delivered by services like UPS or FedEx. In every case, the scammers request copies of your drivers license, social security number or bank information to steal your identity or access banking information. 
The IRS will never contact you regarding taxes owed or a refund via phone, email or text message. If you receive a letter claiming to be from the IRS that sounds suspicious and requests additional personal information or documents, it could be a scam. Protect yourself and double check by contacting the agency directly.  Do not call the phone number that may be included in the suspicious message.  Western New Yorkers can contact the local IRS office at (844) 545-5640.
To learn more, visit this article from AARP: