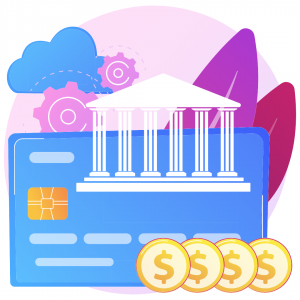 Overdrafts Protection & Courtesy Pay
An overdraft occurs when you do not have enough available balance in your account to cover a purchase, payment or transaction, but we pay it anyway. There are 2 ways we do this, Overdraft Protection and Courtesy Pay.
Overdraft Protection is a link to your Savings Account. We can automatically transfer money from your Savings Account to your Checking Account to cover payments or purchases.
Traditional Courtesy Pay is a service we provide to cover up to $500 for a purchase or payment. 90 days after account opening, we authorize and cover purchases or payments made via check, ACH (transactions made using your routing and checking account number), and automatic bill payments.
Debit Card Courtesy Pay is a service we provide to cover the cost of a purchase or payment up to $500 when you use your Debit Card for every day transactions or access funds through an ATM. This is available 90 days after account opening and you must
opt-in to use this type of Courtesy Pay service.
WNY FCU will authorize and pay for any automatic bill payments
and recurring debit card transactions (like a monthly membership).
There is a $5.00 Fee for each use of Overdraft Protection, and a $25.00 Fee for each use of
Courtesy Pay.
Transactions of $5 or less will not be subject to a fee.
There is no limit on the total fees we can charge you for overdrawing your account.
Visit the Credit Union today to sign up.